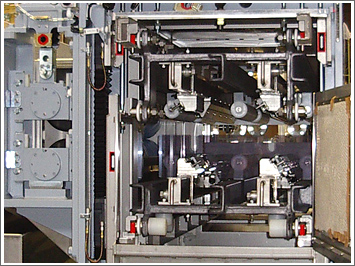 Spray Electrolytic Equipmnet (Electrode Part)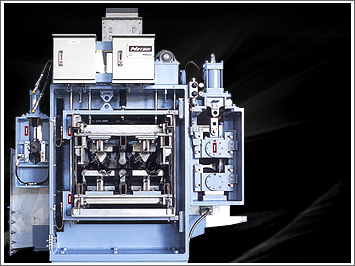 Spray Electrolytic Equipment (Outer)
The equipment is specialized to weaken adhesive power of oil attached onto strip surface. The cleaning performance effectiveness can be enhanced with combining Hotani brush rolls. Also, spray electrolytic equipment is designed for space saving. Therefore, it is suitable to install existing equipment.
Advantages
It is suitable to install for the existing equipment because of the small dimension. Also, total length of line can be shorten, which increases productivity.

---

Compare to the existing electrolytic equipment, electric density is higher. Therefore, electrical power consumption can be largely reduced. Also, reducing electrical consumption can prevent from corrosion of the tank by stray current and malfunction of peripheral equipment.

---

Compare to the existing electrolytic equipment, maintenance of electrode change takes less work. It can be considerably reduced electrode changing time.

---

Spray nozzle part is easily drawn to side by exclusive changer base. It can be largely reduced maintenance work and time.
Mechanism of Spray Electrolytic Equipment

Comparison of Spray Electrolytic Equipment and Conventional Electrolytic Equipment